Joyce Lusunike
Web Applications Developer and e-learning Designer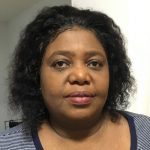 Joyce Lusunike is a web developer and e-learning courses designer who works with a healthcare union in Canada. She has more than 11 years of working experience in the Union.
Joyce worked at St. Michael's Hospital as a web developer, creating different applications for the hospital.
Her success lies not in her mastery of web development skills, but in her ability to connect with the general public.
She graduated from the IT University of Copenhagen with a Master's degree in Information Technology. Her experience includes web development, e-learning design, database management, etc.
She holds a Bachelor's degree in Science (Mathematics and Statistics) and a Post Graduate Diploma in Scientific Computing.
Web Architect
SEIU Local 1 Canada, From 2011 – Present
Develop dynamic and interactive websites that ensured high traffic, page views, and User Experience. Overseeing the full lifecycle of software development. Implement security measures to protect websites from hacking, malware, virus, and unwanted bot marketing.
Web Developer
St. Michael's Hospital, From 2008 – 2009
Lead developer for web-based internal process improvement application, enabling technicians to add/remove/update printers to the hospital network at the same time making drivers for each printer automatically available online to our users. Part of a team of developers building an application for our research colleagues to enable the public to view the types of research conducted at st. Michael's Hospital as well as makes publications of varying types available – mandated by the Ministry.
Computer Programmer
Tanzania Posts Corporation, 1996 – 2002
Wrote, modified, integrated, and tested codes for standalone applications according to the needs of the marketing and Human Resources department. Performed daily back-up, restoration, and data storage to ensure security and integrity of corporate data. Analyzed customers' and users' inquiries and proposed suggestions or resolved problems; listened effectively to interpret and deliver information Created and facilitated a training program to train staff in the use of newly created applications